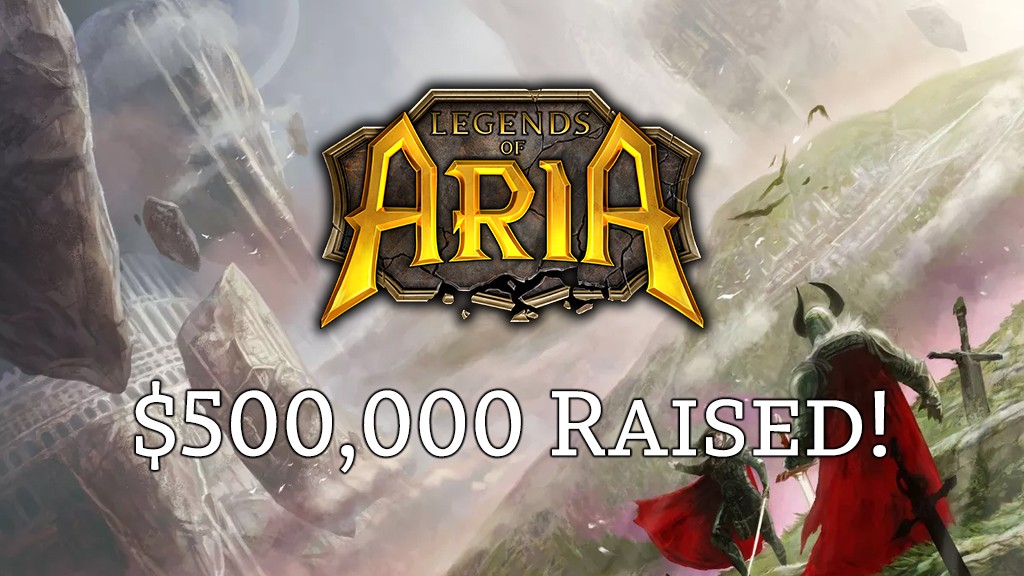 We wanted to extend a heartfelt thank you to everyone who has supported us in reaching $500,000! Every dollar is not only a direct pledge towards the development for Legends of Aria, but a constant stream of encouragement and support for our team and we're overwhelmed by your ongoing support and anticipation for Legends of Aria.
We've got exciting times ahead of us as we complete the last leg of our journey.  We're eager to share our work with you and to finally deliver the living breathing world that we've all been waiting for.
Thank you on behalf of the entire team here at Citadel Studios!