We had an absolute blast this weekend! It's great to hear all the positive feedback you guys have been giving us. The bug reports and ideas have also been flowing and we are absolutely loving it. With the NDA being lifted, we had some pretty exciting events.
Shards Online: Pre-Alpha 3 Launch Event
It all began with our official launch event. A bunch of us devs jumped in the game with you all and we had a great time running around and getting murdered by cultists. If you missed it, you can watch the entire broadcast here: http://www.twitch.tv/shardsonline/v/29928350
DocGotGame Interview and Stream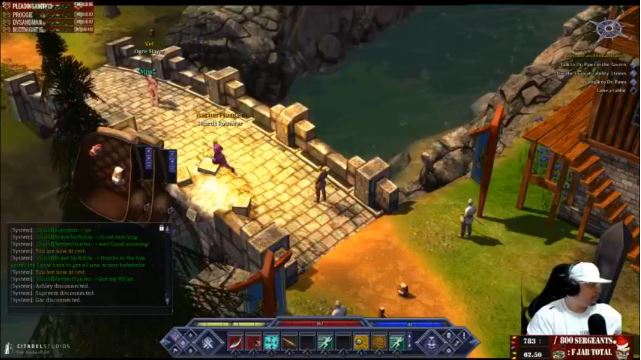 DocGotGame is a big time MMO streamer and all around kick ass guy. He grabbed Supreem on Sunday morning and grilled him about the game for 2 hours straight while he wandered around Celador trying to steal things from people's houses. Check it out here: http://www.twitch.tv/docgotgame/v/29746030
RipperX Playthrough
RipperX is a content creator for MMORPG.com and a huge fan of Shards Online. He put together this awesome 14 minute long video of his playthrough of the game during the weekend. Watch it here: https://www.youtube.com/watch?v=sY9V03Fsh6s
There were a bunch of other streamers who streamed during the temporary NDA lift. If any of you want to have your video link posted here just email us.
Word of Shards Online is spreading like wildfire in the MMO world and we need your help to keep up the momentum. Spread the word to your friends and gaming communities about Pre-Alpha 3 and how much fun we are having!