Today we are announcing the date for the start of Legends of Aria – Alpha 2 and a change to how we conduct play-testing.
Shards Online has evolved and Legends of Aria will adopt a more conventional MMO testing platform. Future play-tests will now be conducted in phases of focused testing, geared towards specific areas of gameplay in preparation for final implementation.
To accommodate the need for extra testing periods, our Steam launch will coincide with the release of the Legends of Aria Beta instead of Alpha 2.
Please see our updated Development Roadmap.
Alpha 2 Focused Testing – Friday 28th April
Legends of Aria will enter into Alpha testing this April, available to existing and new pledges. Tests will come online for specified periods and will focus on specific areas of gameplay for final feedback and bug testing. We'll be announcing a more detailed schedule closer to our first phase.
Shards Online: Alpha 1 will be ending on Sunday 26th March. We thank all who participated in the Alpha and in past tests. This means that the official servers will shut down and access to community servers will be limited.
Pledge Store has returned!
Pledging for Legends of Aria will secure all players access to our upcoming Alpha 2 and Closed Beta tests including a 1 week head start during our Steam launch. As we have stated previously, the availability of pledging will be ending in the comings months ahead of launch.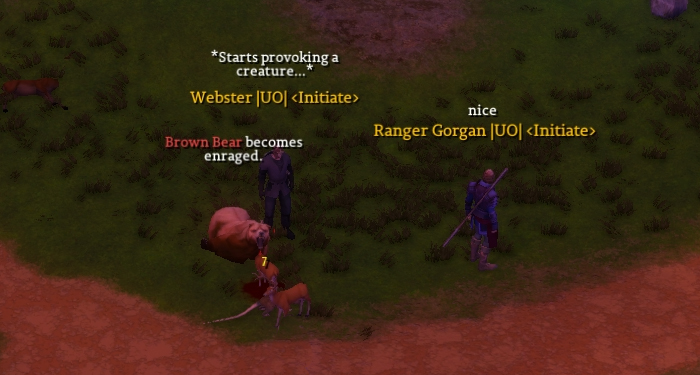 The Sanctuary server was scheduled to be brought offline at the end of Alpha 1, however a technical issue resulted in the server coming down earlier than anticipated and we apologize for the downtime.
Going forward we strongly believe in a single server solution for Legends of Aria in regards to our official servers. The reception & feedback from the community regarding the Sanctuary server has been phenomenal and has in many ways become a new source of inspiration for the team. Sanctuary will play an important role in our plans for Legends of Aria.
Legends of Aria is not only making Shards Online bigger, but will feature final implementations which truly transform the gameplay experience.
In the coming weeks and months, we're planning to unveil a great deal of information to you concerning our vision for Legends of Aria, upcoming features and to share why we know Legends of Aria will be the game which you all have been waiting for. One such feature will be a new development blog which will focus on our systems, changes made from Shards Online and an in depth look at the changes coming to Legends of Aria.
We'll be starting this development blog on Friday 31st March. This blog will mirror our final announced features for Legends of Aria so stay tuned!
If you have any questions you would like to ask the developers, head over to our forums and submit your questions which we will address in our Q&A.
We'll be posting responses to these questions frequently so look out for these in our news section.
Awarded Best Indie MMO at PAX East 2017

We're pleased to say we were awarded MassivelyOP's Best Indie MMO for PAX East 2017. A huge thank you to all our fans and those who stopped by to check out Legends of Aria.
We're also in the running for the readers Best In-Show award and thank everyone who has voted in the poll!